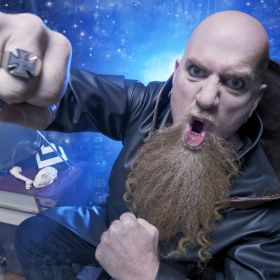 Insanely memorable, melody driven, heavily hook laden modern hard rock. Monstrous guitar riffs scream for the arena concert stage. TheMightyOne.......now we Rise!!

TheMightyOne was created by Tim Steinruck in 2008. His former band Unchained was able to secure a multi million record deal with Polygram records and Paul Stanley of Kiss in the early 90's. Childhood dreams come true for sure!

The... read more
Summer Stomp

Canada, British Columbia, Sicamous, Main Street

Catch TheMightyOne providing the soundtrack to amazing bike stunts!