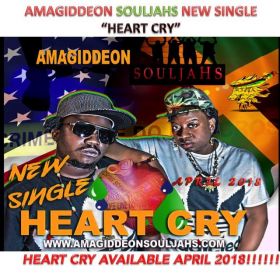 AMAGIDDEON SOULJAHS BIO

Armed with knowledge. Mad with over standing. Giddy with guidance of the most high JAH.

AMAGIDDEONS! We are a rising, multi-talented group with two founding members: - Giddeon and Honey Bee & we have recently added Monsta Di Minista as a third member. We are DJs, Singers, Songwriters and Aspiring Clothes Designers & Chefs.
Our roots are very deeply entrenched in Reggae Mu... read more
REGGAE NIGHT

United States, North Carolina, DURHAM, C A A R E CENTER

COME OUT FOR A FUN FILLED NIGHT OF REGGAE MUSIC! FEATURING HAL ANTHONY & AMAGIDDEON SOULJAHS!!!